Enhance Your Creativity with Tahoe Business Helpers' Markers, Pens, and Refills
Aug 12, 2022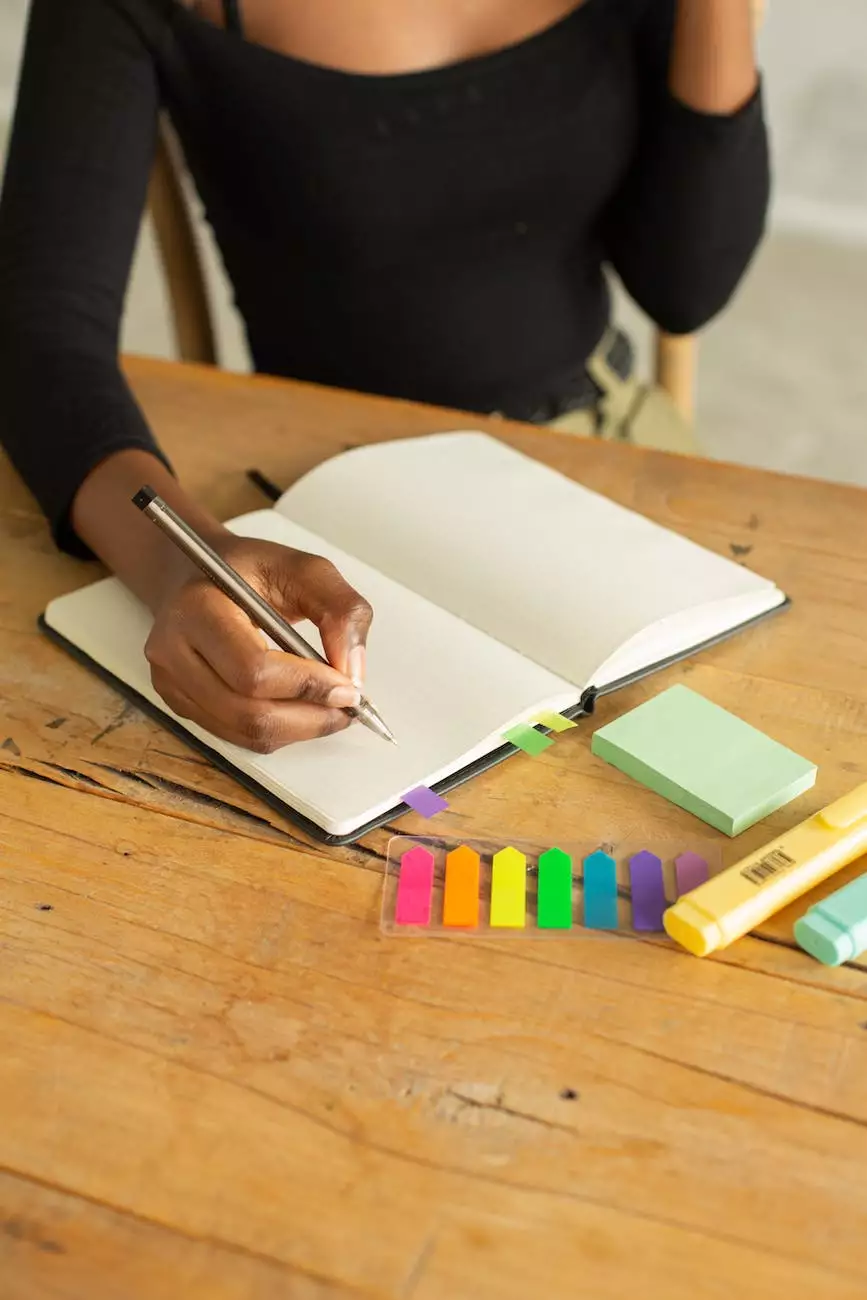 Welcome to Tahoe Business Helpers, your one-stop destination for all your business and consumer service needs in the marketing and advertising industry. We take pride in offering a comprehensive range of products to help businesses like yours thrive and succeed. In this section, we present our extensive collection of markers, pens, and refills - essential tools for any creative professional.
Unleash Your Imagination with High-Quality Markers
Our markers boast high durability, exceptional precision, and vibrant colors. Whether you're a graphic designer, illustrator, or simply someone who loves doodling, our markers will exceed your expectations. You'll find a wide variety of marker types, including:
Permanent markers
Water-based markers
Alcohol-based markers
Chisel tip markers
Brush tip markers
Highlighters
Our markers are crafted with precision and designed to glide smoothly on various surfaces, ensuring flawless creations every time. From bold lines to delicate strokes, our markers offer versatility for all your artistic endeavors.
Write with Elegance Using our Premium Pens
Whether you need a reliable pen for note-taking or signing important documents, our collection of pens won't let you down. We offer an assortment of pens, each designed to provide a comfortable writing experience with smooth ink flow and fine precision. Our selection includes:
Ballpoint pens
Gel pens
Rollerball pens
Fountain pens
Our pens are designed with ergonomic grips and durable materials to ensure a comfortable grip and extended shelf life. Experience effortless writing and elevate your penmanship with the exceptional quality of our pens.
Refill and Reuse for Ultimate Convenience
At Tahoe Business Helpers, we understand the importance of sustainability and cost-effectiveness. That's why we offer a range of refills for our markers and pens. Refilling your markers and pens not only helps protect the environment by reducing waste but also saves you money in the long run.
Our refills are available in various ink colors and tip sizes, ensuring compatibility with our marker and pen collection. Simply replace the ink cartridge or refill the reservoir, and you'll be ready to create, write, and express yourself without limitations.
Choose Tahoe Business Helpers for Exceptional Quality
When it comes to markers, pens, and refills, Tahoe Business Helpers is your trusted source for exceptional quality and unbeatable customer service. We strive to provide you with the best tools to enhance your creativity and productivity. From professional artists to business professionals, our products cater to a wide range of needs and preferences.
Explore our extensive collection of markers, pens, and refills today and unlock the untapped potential of your creativity. With Tahoe Business Helpers, you'll experience the perfect combination of quality, reliability, and style in every stroke.