BLANK SLAPS, SURFACES & BLACKBOOKS
Feb 21, 2022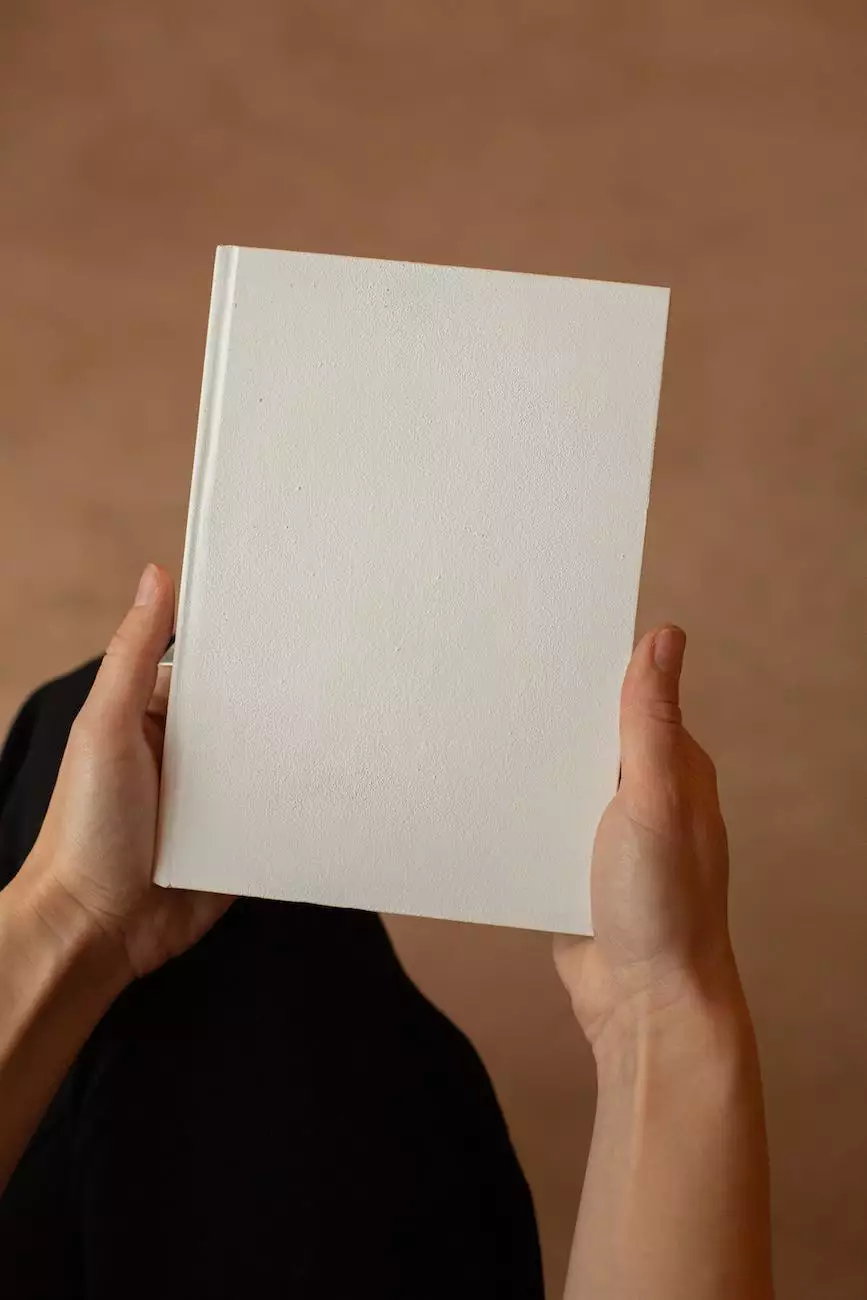 Unlock Your Artistic Potential with Tahoe Business Helpers
Are you an artist or a creative individual looking for high-quality blank slaps, surfaces, and blackbooks? Look no further than Tahoe Business Helpers - your one-stop destination for all your artistic needs. With our wide range of products, you can unleash your creativity and bring your artistic vision to life.
Wide Collection of Blank Slaps
At Tahoe Business Helpers, we understand the importance of having a reliable source for blank slaps. Whether you're a graffiti artist, sticker enthusiast, or just looking to express yourself through DIY stickers, we've got you covered. Our collection features a variety of sizes, shapes, and materials, ensuring there's something for everyone.
Choose from high-quality vinyl slaps that are weather-resistant and durable, perfect for outdoor use. We also offer matte and glossy finishes to suit your preferences. Our blank slaps are easy to customize with markers, spray paint, or sticker printing techniques. Let your imagination run wild and create stunning designs that stand out.
Surfaces for Every Artistic Medium
Whether you're a painter, illustrator, or mixed media artist, having the right surface is essential for translating your ideas onto tangible masterpieces. At Tahoe Business Helpers, we offer a wide range of surfaces to cater to different artistic mediums:
Canvas
Our canvas collection is perfect for painters. Choose from various sizes and thicknesses to find the ideal canvas for your artwork. Our canvases are made from premium materials that provide a smooth and sturdy surface for your brushes to glide effortlessly.
Paper
For sketching, drawing, or printmaking, our selection of high-quality papers is a must-have. From fine art papers to sketchbooks, we carry a diverse range of paper types and textures to suit your creative process. Don't settle for mediocre paper - invest in top-notch quality that enhances your artistic expression.
Wood
If you're into woodwork or enjoy the rustic charm of wooden canvases, we have an assortment of wood surfaces to fuel your creativity. Our wood panels are meticulously crafted and offer a unique backdrop for your artwork. From plywood to solid wood, explore our collection and discover the perfect surface to showcase your skills.
Your Creative Companion: Blackbooks
Every artist needs a trusted companion to capture ideas, sketches, and inspirations. Our selection of blackbooks is designed with artists in mind. These portable notebooks, featuring high-quality paper, are perfect for sketching on the go. Whether you're traveling or simply need a compact space to nurture your creativity, our blackbooks provide the perfect solution.
Why Choose Tahoe Business Helpers?
Tahoe Business Helpers is more than just an online store - we are passionate about helping artists and creatives hone their craft. Here's why so many artists trust us:
Quality Assurance
We understand the importance of using reliable and long-lasting materials. That's why we meticulously source our products from trusted suppliers who share our commitment to quality. Rest assured, when you purchase from Tahoe Business Helpers, you're investing in top-notch products that will bring your creative visions to life.
Wide Selection
We take pride in curating a diverse collection of products to cater to different artistic preferences and styles. With our wide selection of blank slaps, surfaces, and blackbooks, you'll never be short of options.
Excellent Customer Service
Our team at Tahoe Business Helpers is dedicated to providing exceptional customer service. If you have any questions or need assistance, we're here to help. We strive to ensure your shopping experience with us is seamless and enjoyable.
Fast and Secure Shipping
We understand the excitement of receiving your artistic essentials promptly. That's why we prioritize fast and secure shipping to ensure your products reach you in perfect condition and in a timely manner.
Unlock Your Artistic Potential Today
Don't let anything hold you back from unleashing your creativity. Visit Tahoe Business Helpers today and explore our extensive collection of blank slaps, surfaces, and blackbooks. With our products, you'll have the tools you need to create captivating, one-of-a-kind masterpieces. Start your artistic journey with us and let your imagination soar.