edding Permanent Markers
Apr 21, 2023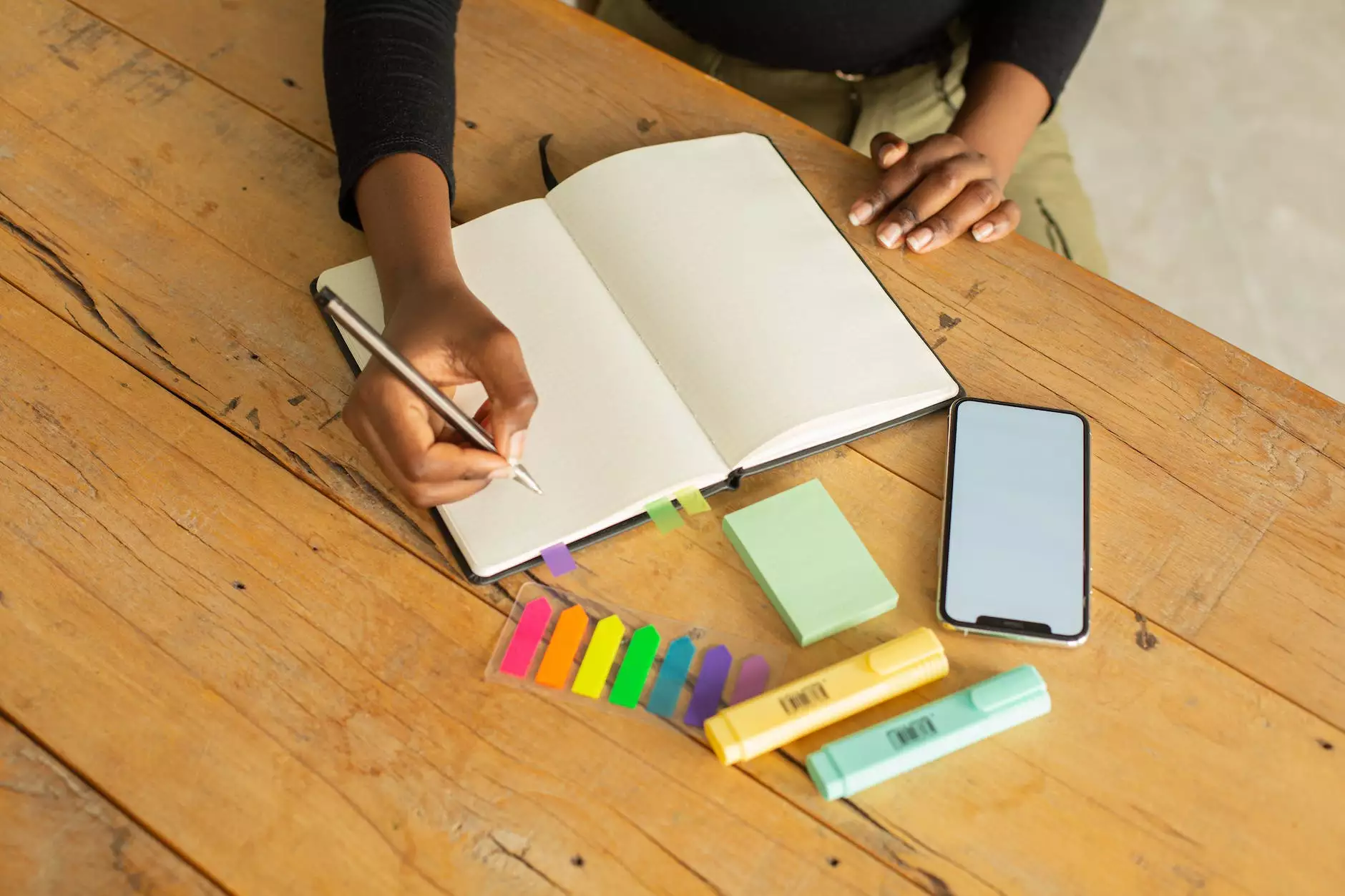 Discover the Versatility of edding Permanent Markers
At Tahoe Business Helpers, we proudly offer a wide range of top-quality edding Permanent Markers suitable for various purposes. Whether you are a professional artist, a teacher, or a business owner, edding Permanent Markers are a reliable choice for all your marking and coloring needs.
Unleash Your Creativity with edding Permanent Markers
With edding Permanent Markers, the possibilities are endless. These markers are known for their vibrant and long-lasting colors, making them perfect for art projects, sketching, and creating eye-catching designs. Whether you are working on paper, cardboard, or even fabrics, you can rely on the exceptional performance of edding markers to bring your ideas to life.
Perfect for Business and Personal Use
edding Permanent Markers are not only loved by artists but also highly valued in the business world. The high-quality ink and durable tips allow for precise and clear writing on a variety of surfaces, making them ideal for labeling, signage, and creating professional presentations. From brainstorming sessions to important meetings, edding Permanent Markers help you make a strong visual impact.
Explore our Wide Selection of edding Markers
At Tahoe Business Helpers, we understand the importance of offering our customers a diverse range of options. That's why we have carefully curated a comprehensive collection of edding Permanent Markers to suit different types of projects and preferences.
edding Permanent Marker - Fine Point
Our fine point edding Permanent Markers are ideal for detailed work that requires precision. The fine tip allows for accurate lines and intricate designs, ensuring professional-looking results every time.
edding Permanent Marker - Chisel Tip
If you require a marker with versatile line widths, our edding Permanent Markers with a chisel tip are the perfect choice. These markers allow you to create both thin and broad strokes, making them suitable for a wide range of applications.
edding Permanent Marker - Extra Broad Tip
For bold and impactful designs, our edding Permanent Markers with an extra broad tip are a great option. These markers cover large areas quickly and provide excellent color saturation, making them particularly popular among artists and professionals who need to make a strong impression.
Experience Unmatched Quality and Durability
When you choose edding Permanent Markers from Tahoe Business Helpers, you can rest assured that you are investing in products that are built to last. edding is renowned for its commitment to quality, and their markers are known for their longevity, resistance to fading, and excellent performance, even under demanding conditions.
Order Your edding Permanent Markers Today
Ready to elevate your creativity or enhance your business materials? Browse our extensive selection of edding Permanent Markers and find the perfect markers to meet your needs. Place your order today and experience the unbeatable quality and versatility of edding markers.
Contact Tahoe Business Helpers
If you have any questions or need assistance, please don't hesitate to reach out to our knowledgeable team at Tahoe Business Helpers. We are dedicated to providing exceptional customer service and helping you find the perfect solutions for your marketing and advertising needs. Contact us today and discover why we are the go-to source for edding Permanent Markers.
Business and Consumer Services - Marketing and Advertising
Tahoe Business Helpers belongs to the category of Business and Consumer Services - Marketing and Advertising. We understand the importance of effective marketing and advertising strategies in today's competitive business landscape. Our commitment to offering high-quality edding Permanent Markers is rooted in our desire to provide businesses and consumers with the tools they need to succeed. Partner with us and discover how our marketing and advertising services can help you achieve your goals.