EASY PEEL KISS CUT STICKERS
Dec 11, 2018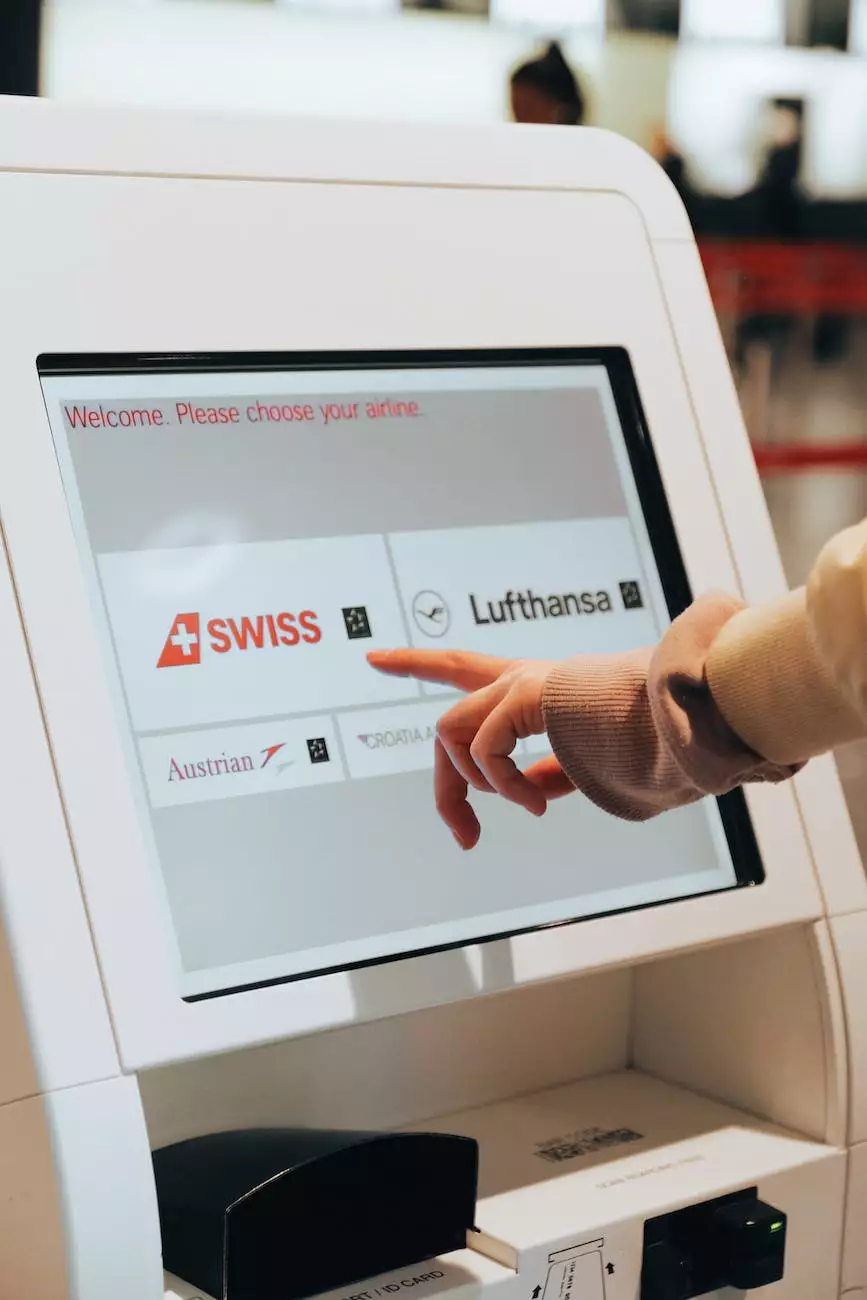 Stand Out with Easy Peel Kiss Cut Stickers
Enhance your brand's visibility and make a lasting impression with our top-of-the-line Easy Peel Kiss Cut Stickers at Tahoe Business Helpers. We understand the importance of effective marketing and advertising solutions, and our stickers are designed to help your business stand out from the competition.
High-Quality Customizable Stickers
Our Easy Peel Kiss Cut Stickers are crafted with precision and attention to detail. We take pride in providing our customers with high-quality products that meet their specific requirements. Whether you need stickers for promotional events, product packaging, or any other marketing purposes, we have got you covered.
Design Options
At Tahoe Business Helpers, we offer a wide range of design options to ensure your stickers align perfectly with your branding. Our team of expert designers can incorporate your logo, graphics, and any other artwork you want to showcase. We use the latest technology and printing techniques to deliver exceptional results.
Custom Shapes and Sizes
Our Easy Peel Kiss Cut Stickers are available in various shapes and sizes. We understand that every business has unique needs, and we strive to provide customized solutions for our clients. From round and square to custom die-cut shapes, we can create stickers that perfectly represent your brand.
Durable and Long-Lasting
Our stickers are made using premium materials that ensure durability and longevity. They are resistant to water and UV rays, making them suitable for both indoor and outdoor use. You can confidently use our stickers on vehicles, windows, laptops, or any other surface without worrying about their quality fading over time.
Personalized Messaging
One of the key advantages of Easy Peel Kiss Cut Stickers is the ability to incorporate personalized messaging. Whether you want to include a call-to-action, promotional offer, or any other important information, our stickers provide the perfect canvas for getting your message across effectively.
Vibrant Colors
We use high-resolution printing techniques to ensure your stickers are vibrant and eye-catching. The colors we use remain true to your artwork and make your stickers visually appealing, drawing attention to your brand. With our customizable options, you have complete control over the look and feel of your stickers.
Easy Application and Removal
Our Easy Peel Kiss Cut Stickers are designed for hassle-free application and removal. The kiss-cut technique ensures that the stickers are easy to peel from their backing, making the application process effortless. When it's time to remove them, they come off cleanly without leaving any residue behind.
Tailored Solutions for Your Business
At Tahoe Business Helpers, we understand that every business has unique marketing needs. That's why we offer tailored solutions to help you achieve your desired outcomes. Our team of professionals will work closely with you to understand your objectives and create custom Easy Peel Kiss Cut Stickers that deliver results.
Affordable and Cost-Effective
Investing in our Easy Peel Kiss Cut Stickers is a cost-effective way to promote your business. They offer high impact at an affordable price, making them an ideal choice for businesses of all sizes. We believe that effective marketing and advertising solutions should be accessible to everyone.
Great Return on Investment
With our Easy Peel Kiss Cut Stickers, you can significantly increase brand awareness and customer engagement, leading to a great return on your investment. Our high-quality stickers are designed to leave a lasting impression on your target audience, helping you generate leads and drive sales.
Versatile Marketing Tool
Easy Peel Kiss Cut Stickers can be used in various marketing and advertising campaigns. From handing them out at events and tradeshows to including them in product shipments, the possibilities are endless. Their versatility allows you to reach a wider audience and create a buzz around your brand.
Contact Us Today
To take your marketing and advertising efforts to the next level with our Easy Peel Kiss Cut Stickers, contact Tahoe Business Helpers today. Our team is here to assist you in creating impactful stickers that will make your brand shine. Get in touch with us now to discuss your requirements and receive a personalized quote.
Customer Testimonials
"Tahoe Business Helpers' Easy Peel Kiss Cut Stickers have been a game-changer for our business. The quality and customization options are outstanding, and they have helped us elevate our brand's visibility." - John, ABC Company
"We are extremely satisfied with the service provided by Tahoe Business Helpers. Their Easy Peel Kiss Cut Stickers have become an integral part of our marketing strategy, and we highly recommend them." - Sarah, XYZ Corporation
"The team at Tahoe Business Helpers understood our requirements perfectly and delivered stunning Easy Peel Kiss Cut Stickers that surpassed our expectations. Their attention to detail and customer service are commendable." - David, PQR Enterprises
Discover the power of Easy Peel Kiss Cut Stickers today, and witness the positive impact they can have on your business. Partner with Tahoe Business Helpers and unlock endless marketing possibilities!