Understanding the Importance of GMB for Your Business
Dec 16, 2019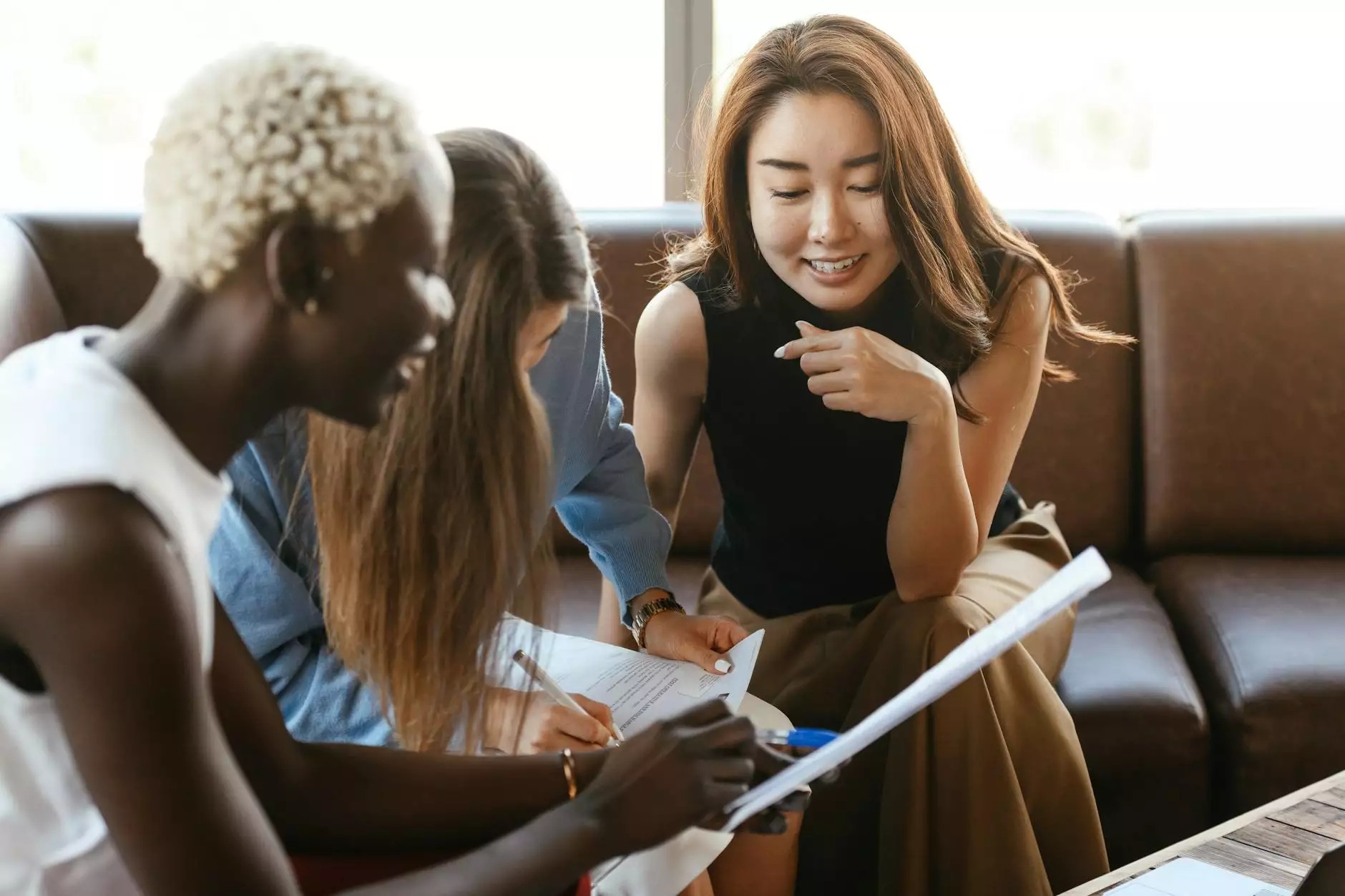 Why GMB matters for your Business
In today's digital landscape, having a strong online presence is essential for any business. One of the most powerful tools you can use to boost your online visibility, attract more customers, and outrank your competitors is Google My Business (GMB).
GMB is a free and user-friendly platform provided by Google. It allows you to manage and optimize your business listing on Google Maps and the local search results. By utilizing the various features and functionalities offered by GMB, you can enhance your online visibility, establish your brand authority, and connect with potential customers effectively.
The Benefits of GMB
By claiming and optimizing your GMB listing, you unlock a myriad of benefits for your business:
1. Increased Visibility
With GMB, your business becomes more visible to local customers who are actively searching for products or services you offer. When potential customers search for businesses similar to yours in their area, your GMB listing will appear prominently in the local search results, increasing the chances of gaining their attention and generating leads.
2. Improved Local SEO
GMB plays a crucial role in boosting your local search engine optimization (SEO) efforts. By optimizing your listing with relevant keywords and accurate business information, you signal to Google that your business is trustworthy, credible, and relevant to local searches. This helps improve your search rankings and increases your chances of appearing in the coveted "Local Pack" – the top three results displayed in local search queries.
3. Enhanced Online Reputation
GMB provides you with a platform to showcase your positive reviews and engage with customers through ratings, reviews, and comments. By actively managing and responding to customer feedback, you can build a strong online reputation and establish trust with potential customers. Positive reviews and high ratings not only attract more customers but also impact your search rankings positively.
4. Valuable Insights
GMB offers powerful analytics tools that provide valuable insights into customer behavior, search queries, and engagement metrics. By analyzing this data, you can gain a deeper understanding of your target audience, their preferences, and their online habits. This information is crucial for refining your marketing strategies, identifying opportunities, and staying ahead of your competition.
5. Enhanced Branding Opportunities
GMB allows you to add photos, videos, and virtual tours to your listing, helping you showcase your business and create a memorable brand identity. By leveraging these visual elements effectively, you can draw the attention of potential customers, communicate your unique value proposition, and stand out from your competitors.
Optimizing your GMB Listing
Now that you understand the importance of GMB, it's essential to optimize your listing to maximize its impact. Here are some key tips to optimize your GMB listing:
1. Claim and Verify Your Listing
Claiming and verifying your GMB listing ensures that you have full control over your business information and can make necessary updates as required. It also provides legitimacy to your listing, increasing trust among potential customers.
2. Provide Accurate and Detailed Information
Ensure that all your business information – including name, address, phone number, website, and business hours – is accurate, consistent, and up to date. Add relevant categories and attributes that describe your business accurately, making it easier for Google to match your listing with relevant searches.
3. Optimize Business Descriptions and Contact Details
Write an optimized business description that clearly highlights your unique selling points, products, or services. Utilize relevant keywords naturally within the description to improve search visibility. Additionally, provide accurate and up-to-date contact details to facilitate seamless customer communication.
4. Add High-Quality Visual Content
A picture is worth a thousand words, and on GMB, it can make a significant impact. Add high-quality photos and videos that showcase your products, services, and business environment. Potential customers are more likely to engage with your listing when it includes appealing visual content.
5. Encourage Customer Reviews and Respond Promptly
Proactively encourage your satisfied customers to leave positive reviews on your GMB listing. Respond promptly and professionally to both positive and negative reviews, showing potential customers that you value their feedback and are committed to providing excellent customer service.
6. Regularly Update and Monitor Your Listing
Keep your GMB listing fresh and up to date by regularly updating information, adding new photos or posts, and ensuring accuracy. Regular monitoring allows you to address any issues promptly and capitalize on new features or opportunities.
Get Started with GMB Today
Now that you understand the vital role GMB plays in boosting your business's online presence and attracting more customers, it's time to take action. Claim and optimize your GMB listing to harness its full potential and outrank your competitors in the local search results.
At Tahoe Business Helpers, we specialize in helping businesses like yours leverage the power of GMB and other digital marketing strategies to achieve remarkable results. Contact us today to learn more about how we can assist you in optimizing your GMB listing and driving more qualified leads to your business.