PINS - The Perfect Pins & Needles Collection
May 1, 2020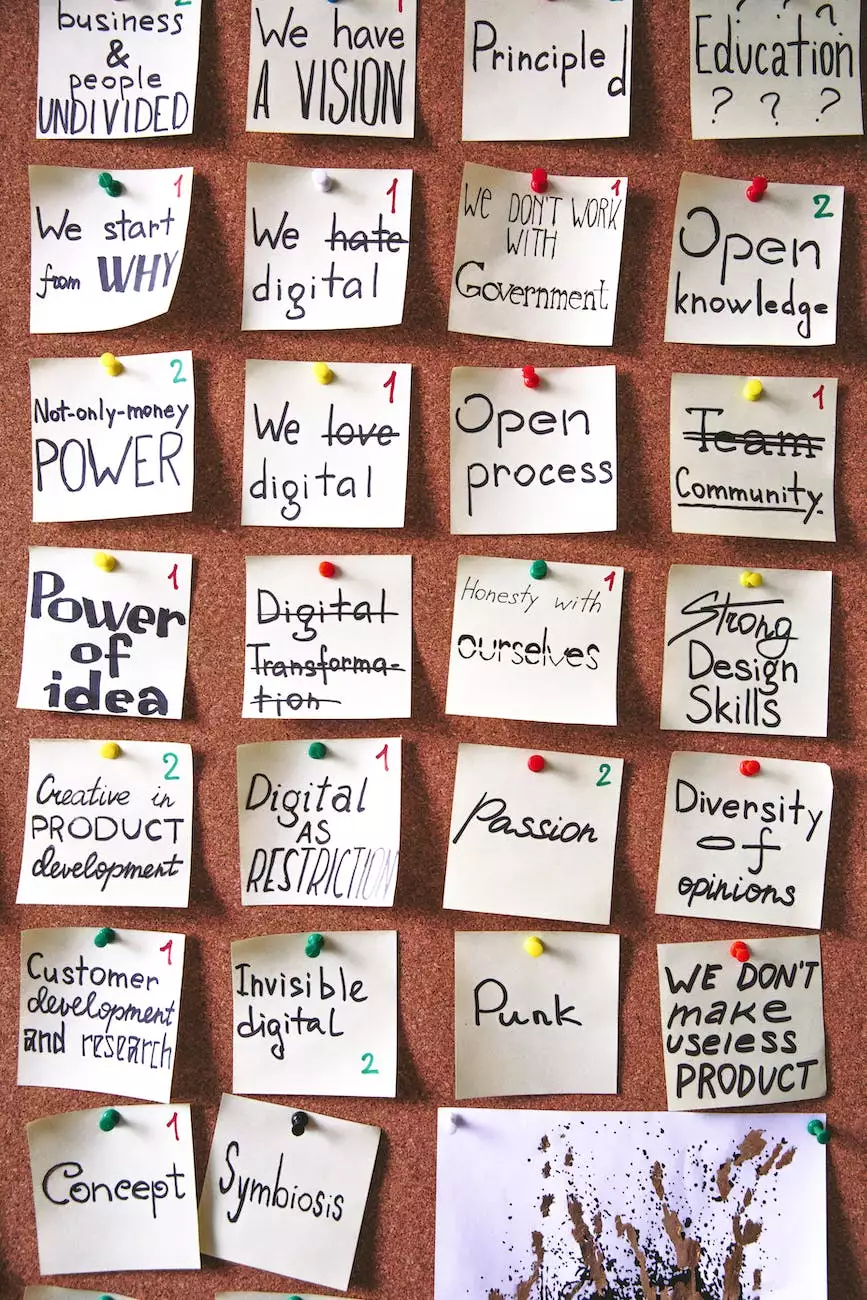 Introducing the Pins & Needles Collection by Tahoe Business Helpers
Welcome to the world of craftsmanship and creativity with the extraordinary Pins & Needles Collection brought to you by Tahoe Business Helpers. With our passion for excellence, we offer you a wide range of unique and stylish pins and needles specially designed for all your crafting needs. Let us take your creative endeavors to new heights with our high-quality, durable, and meticulously crafted products.
Unleash Your Creativity with our Exceptional Selection
At Tahoe Business Helpers, we understand the importance of having the right tools for your artistic projects. That's why we have curated an exceptional selection of pins and needles that cater to a variety of crafts, whether you're an experienced artisan or just starting your creative journey.
1. Fine Pins for Precision
Our fine pins are a must-have for any sewing enthusiast. With their slender design and sharp tips, these pins effortlessly glide through the fabric, ensuring precise positioning during your sewing projects. Whether you're working on delicate materials or intricate patterns, our fine pins will be your trusted companion.
2. Quilting Pins for Quilted Masterpieces
If quilting is your passion, our collection of quilting pins will help you create stunning masterpieces. These longer pins with colorful heads make it easy to secure multiple layers of fabric together, providing optimal stability while you work on your meticulously designed quilt blocks. Let our quilting pins be the foundation of your quilted creations.
3. Couture Pins for High Fashion Sewing
For your high-end fashion projects, our couture pins are an absolute necessity. These slender and delicate pins add a touch of elegance and sophistication to your sewing work. With their sharp points and smooth finish, they effortlessly secure delicate fabrics without leaving any marks. Elevate your fashion sewing with our impeccable couture pins.
Quality and Durability You Can Rely On
At Tahoe Business Helpers, we believe in providing our customers with only the best. That's why each pin and needle in our collection is crafted with utmost precision and attention to detail. We source materials of the highest quality to ensure durability and reliability, allowing you to focus on your creative process without any interruptions.
Experience the Difference - Shop Now!
Ready to take your crafts to the next level? Explore our Pins & Needles Collection today and discover the perfect tools for your creative endeavors. Whether you're a professional artist or a passionate hobbyist, Tahoe Business Helpers has everything you need to bring your artistic visions to life. Shop now and experience the difference our exceptional pins and needles can make!
Discover the Perfect Pins & Needles Collection
Wide range of unique and stylish pins and needles
Designed for all your crafting needs
Exceptional selection curated by Tahoe Business Helpers
Fine pins for precise sewing
Quilting pins for quilted masterpieces
Couture pins for high-fashion sewing
Quality and durability you can rely on
Shop now and experience the difference!
Related Articles:
Choosing the Right Pins and Needles for Your Craft projects
Mastering Precision in Sewing with Fine Pins
Unlocking the Secrets of Quilting Pins
Creating Fashion Magic with Couture Pins
The Importance of Quality Pins and Needles in Crafting
Contact Tahoe Business Helpers
If you have any questions or need assistance, our dedicated customer support team is here to help. Don't hesitate to contact us for personalized guidance regarding our Pins & Needles Collection or any other products from Tahoe Business Helpers. We are passionate about providing exceptional service and ensuring your complete satisfaction.
© 2022 Tahoe Business Helpers. All rights reserved. | Business and Consumer Services - Marketing and Advertising